Best sympathy flower arrangements and funeral flowers for women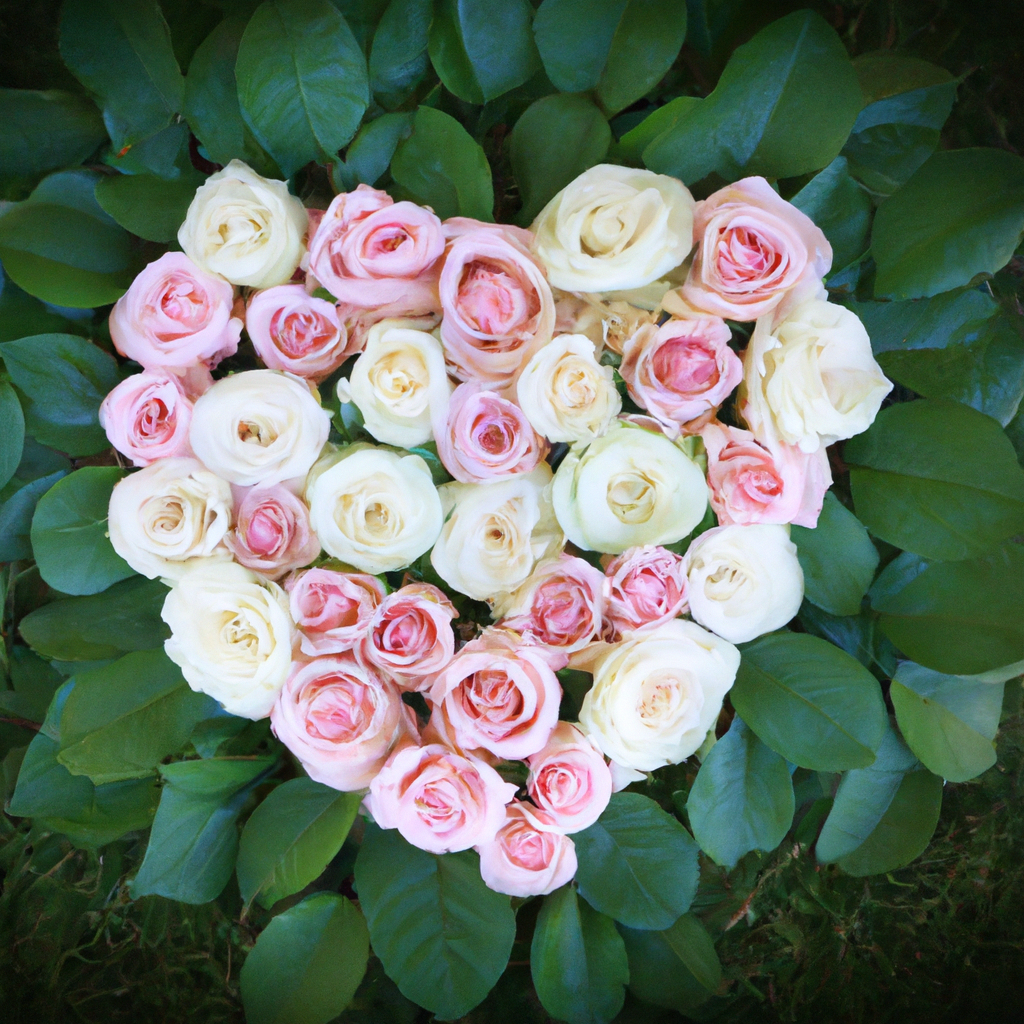 Introduction
The loss of a loved one is always painful, but being able to send flowers for the right sympathy expressions at such a time of despair can make all the difference. Funeral flower arrangements are usually a timeless expression and can provide comfort and solace in difficult times. If you're looking for appropriate sympathy flower arrangements for a women's funeral, there are many options to choose from.
From bouquets to wreaths, baskets, and heart-shaped arrangements, flowers can be used to express honor, respect, and tribute to your friend or family member who has passed away. Each type of funeral flowers carries its own special message: white roses signify purity and reverence; lilies offer majestic beauty; yellow roses convey friendship; blue irises express faith and hope; daisies as innocence…all these flowers come together in unique ways when used as an expression of sympathy. Whether you opt for traditional or modern flower arrangements, it is important to take important considerations into account before making your choice of funeral flowers for women.
Some popular sympathy flower arrangements that would be suitable for a woman's funeral include:
Elegant casket sprays are composed of soft-hued garden roses or traditional lily arrangements that contain bright blooms like Asiatic lilies, stargazers, gladiolus, and more.
Creating a custom basket featuring a seasonal combination of fresh flowers like carnations and alstroemeria representing life's joys with comforting textures from foliage like salal leaves tucked in throughout the design.
Opting for gentle lavender roses combining with purple lisianthus reflecting on fond memories shared over the years.
Flower Types
When planning a funeral for someone special, selecting the best flower arrangements to convey your sympathy and respect is an important choice. Flowers can be a meaningful part of the funeral ceremony, expressing condolences and providing hope. While traditional flower arrangements may easily come to mind, there are many types of popular flowers that are appropriate for a woman's funeral. Let's take a look at some of the best flower types that can be used to honor the life of a loved one:
Roses
Roses, whether long-stem or spray varieties are a classic symbol of love and sympathy. They can be arranged in traditional styles such as a spray of roses that adorn the coffin or tastefully arranged for the memorial service.
Long-stem roses add color, height, and softness to an event space and often set the tone for a funeral ceremony. Whether you choose all-white roses for a classically elegant look or opt for different hues to represent her favorite colors, long-stem roses are often used to create a beautiful impact with both formality and grace.
Spray varieties can also invoke thoughts of beauty and physical remembrance with their intricate petal patterns. These long-lasting blooms are often presented in arrangements, as centerpieces and bouquets as well as used to create custom throws and floral pillows that may reference memories of the deceased's interests. Spray roses also add texture to traditional rose designs or may be used alone in simple arrangements or statement pieces on end tables.
Lilies
When it comes to finding the perfect sympathy flowers for a woman's funeral, lilies are among the most popular. With their pure white blooms and simple elegance, these beautiful blooms are an expression of sympathy so sweetly sad. Lilies are often used at funerals due to their traditional significance of innocence and virtue, providing comfort in times of mourning.
There are several types of lilies typically used when honoring someone who has passed away. The classic white Stargazer lily symbolizes eternal life and is often used in funeral arrangements or placed alongside the casket during a service.
Other graceful options include Casablanca and White Heaven lilies for their hint of fragrant sweetness, as well as Peruvian lilies for their bright colors like yellow, purple, red and pink. Each variety offers its own special way to express condolences and lend comfort during difficult times.
Carnations
When deciding upon the best sympathy flower arrangement for a woman's funeral, carnations can be a wise and meaningful choice. Carnations are appreciated for their beauty and full-bodied fragrance, often being found in sympathy flower baskets or bouquets.
Carnations come in various shapes, sizes, and colors. While traditionally considered an expression of love due to their large petals, these flowers also embody remorse and solace, making them a touching selection for someone who has passed away.
White carnations are known to represent pure love and innocence, while peach blossoms signify tenderness or admiration. Red carnations denote admiration or respect, while pink denotes remembrance or affection shared during life with the departing individual.
As an added bonus, carnations have long lasting blooms that live for several days after arriving at the gravesite – which can be especially comforting when trying to honor the departed's memory in a lasting way.
Chrysanthemums
Chrysanthemums, or mums as they are commonly called, are adaptable and flexible in nature and lend themselves nicely to the creation of sympathy floral arrangements. White and yellow are the traditional funeral flower colors but mums can also be found in deep red, soft pink, and lavender.
Chrysanthemum floral arrangements can be designed to honor a loved one's memory by including various sizes of blooms; along with complementary foliage such as Italian Ruscus or Sword Fern. Consider sending an arrangement that speaks of the beauty, courage, and strength it took to carry on each day while remembering fondly those special times spent together.
Popular Arrangements
A beautiful flower arrangement can be a meaningful way to express your sympathy and honor a beloved woman at a funeral or memorial service. From roses and lilies to daisies and carnations, there are many popular variations to choose from, depending on the woman's style and personality. Each arrangement has its own significance, but here we focus on the top five most popular sympathy flower arrangements for a woman's funeral:
Basket Arrangement
A sympathy basket arrangement is a great way to show your sympathy for the loss of a loved one. Baskets with fresh flowers and foliage make a stunning tribute. Depending on the color scheme, different blooms can be mixed together to create an exquisite combination. Carnations, daisies, roses, lilies, and alstroemeria are popular choices for any basket arrangement. Delicate foliage like ferns and lily grass can be added to complete the piece.
Basket arrangements also work well as a centerpiece indoors or outdoors. A basket with plenty of room to tuck in extra accents such as cards, keepsakes or photos helps to create an even more meaningful tribute to the deceased.
Funeral Wreath Arrangement
The wreath arrangement is a classic choice for expressing sympathy and remembrance during a time of grief. It is traditionally sent to the funeral home, but you can also send one to the home of your loved one's family. Usually placed on an easel stand, the wreath is made from beautiful fresh flowers such as roses, lilies, mums, and carnations mixed with foliage like ferns and baby's breath.
The flowers come in either a heart shape with petals curved on top or in the shape of an upright circle. Both types show beauty and thoughtfulness in memory of someone who has passed away.
Standing Spray Arrangement
A standing spray arrangement is an excellent choice when sending sympathy flowers for a women's funeral. These floor arrangements come in many different sizes, shapes, and colors that can be customized to complement the service or reflect the individual's personality.
Some popular standing sprays include:
Elegant Large Spray: A large spray is a beautiful way to honor the memory of a loved one and fill the area with a vibrant display. These types of arrangements are often best suited for larger services, creating a stunning backdrop of color and texture.
Delicate Standing Spray: Delicate standing sprays are small in size yet feature an abundance of blooms in different shades. This type of tribute often includes roses, carnations, lilies and other flowers which have been carefully arranged on an easel for display.
Single-ended Standing Spray: A single-ended arrangement is perfect when space may be limited or when honoring a small group of mourners. They usually feature bright tones such as pink and yellow as they evoke feelings of hope and renewal after Loss.
Heart Shaped Standing Spray: Heart shaped wreaths offer a truly elegant tribute that expresses unconditional love towards the deceased, perfect for those whose lives were filled with beautiful memories with their beloved family members or friends who have passed away.
Heart Arrangement
Heart-shaped floral arrangements make the perfect symbol of love, sympathy, and respect on the day of a woman's final goodbye. These blooms typically come in vivid colors that display feminine elegance. A traditional funeral arrangement might include bright shades of pinks, purples and whites, as well as stems like roses or lilies–which are some of the most popular types of flowers used at funerals.
The height, colors, and composition may vary depending on how the arrangement is designed, with varying heights providing depth and texture to enhance its beauty. Heart-shaped flower arrangements typically feature a variety of colors and typically include filler flowers such as daisies, greenery, and baby's breath for texture to fill out larger sections.
Tips for Choosing Sympathy Flowers
When attending a funeral for a loved one, flowers are a thoughtful way to send condolences. Sympathy flowers can be an expression of love, respect, and admiration, and when tastefully chosen, can provide comfort to those grieving. Before selecting a sympathy arrangement, there are a few important things to keep in mind. The following tips can help you find the perfect flowers for any funeral:
Consider the type of flowers that the deceased may have enjoyed or that are traditionally associated with funerals.
Choose a color scheme that reflects the personality of the deceased or the mood of the event.
Select a flower arrangement that is appropriate for the occasion.
Choose fresh, seasonal flowers that will last a long time.
Include a personalized message with the flowers.
Consider the recipient's favorite flowers
In general, most people will appreciate any flower arrangement that is arranged with kindness and sent with love. However, when selecting sympathy flowers for a women's funeral, it is important to consider the recipient's favorite flowers and colors. The best way to choose the right flowers for this occasion is to find out what type of floral wishes the deceased had expressed in life or research her favorite plants and colors.
For example, if she had a favorite flower or color that she loved while she was alive, you may want to include them in your sympathy flower arrangement selection as a special way to honor her memory. If white roses were her favorite flowers, you might consider ordering an arrangement of white roses or including them in another type of arrangement. For other timeless choices, elegant white lilies are especially beautiful while daisies and carnations come in a variety of colors including pink and yellow – two favorites at many women's funerals.
Whenever possible try to obtain some idea of the recipient's preferences so you can be sure your final choice carries special significance for both the individual and the family.
Consider the occasion
Sympathy flowers are an age-old tradition and an important part of comforting the loved ones of a deceased individual. Choosing an appropriate and thoughtful flower arrangement, however, can be difficult during such a difficult time. Before you select your sympathy flowers, it is important to consider the occasion for which they are being sent as well as the personality of the deceased.
The first step in selecting sentimental and meaningful sympathy flowers is to assess the occasion. Sending funeral or condolence flowers to a woman's funeral service or closure ceremony has long been a custom in some societies and cultures, where white or pale colors are typically chosen as they represent peace, serenity, and mourning. Additionally, dark colors such as dark purple and red roses may be chosen to represent grief and heartfelt sympathies. Other than traditional flower color combinations, other relevant symbols can also be included depending on your preference; these may include sunflowers or lilies which both have special meanings – sunflowers symbolize respect while lilies signify purity or faithfulness to the Lord.
When choosing flower arrangements for a woman's funeral service, it is also necessary to consider her style preferences when she was alive – would she have enjoyed bright pinks or simple white daisies? Would she have preferred succulents instead of traditional roses? If you knew her well enough prior to her death, most likely you will know what kind of flowers you should select that best reflects her signature style.
Consider the color
When it comes to choosing the right sympathy flower arrangement for a woman's funeral, the color of the flowers is important. Different colors can have different meanings and can be used to convey your thoughts and condolences.
White flowers are traditionally used to represent purity, peace, and innocence; while pink represents affection and remembrance. Lavender, lilac, or light purple can signify a strong love bond between the sender and recipient. Red flowers may represent passion or longing while yellow expresses joy in memories shared with the deceased.
Roses are traditional symbols of love but other popular blooms like lilies, carnations, and daisies may be appropriate as well depending on their color.
When expressing your condolences and selecting flowers for funeral consider both her personal taste as well as the sentiments you want to express then choose flowers that will best honor her memory. While it's okay to use bright colors if that was her preference, muted tones such as blues, purples or greens also make for stunning arrangements for a loved one's funeral service or visitation hour.
Conclusion
When sending your sympathy bouquet or flowers, be sure to include a personal note expressing your deepest condolences. Depending on the circumstances and the relationship you had with the deceased, you may decide to send either a light and bright array of flowers or an arrangement with a somber color palette. Whichever option you choose, it's important to make sure that you choose an appropriate design for this difficult circumstance.
If you're looking for something unique and meaningful for a women's funeral, consider any of these floral arrangements as lasting ways to honor their memory. These gorgeous displays of funeral flower delivery can stand as fitting reminders of her thoughtful spirit and generous nature.
Frequently Asked Questions
Q. What are the most appropriate sympathy flower arrangements for a women's funeral?
A. Flowers like roses, white lilies, carnations, and chrysanthemums are all traditional and appropriate sympathy flowers for a woman's funeral. Other popular options include orchids, calla lilies, and gladioli.
Q. Are there any special flower arrangements I should avoid for a woman's funeral?
A. Generally, bright and cheerful flowers such as daisies, sunflowers, and tulips are not appropriate for funerals. Additionally, many cultures consider lilies to be inappropriate for funerals due to their symbolism of death.
Q. How can I make sure the flower arrangement I choose is respectful?
A. When sending funeral flowers to the funeral, it's important to keep in mind the deceased's personal preferences and the culture of the family. Stick with traditional floral arrangements and muted colors, and consider adding a card or note with a meaningful message. If you need further help floral agents are available for both live online support and over the phone help.